Digital Learning in St. Corban's
In response to the evolving educational landscape, we have placed a strong emphasis on Information and Communications Technology (ICT) at St. Corban's. Our goal is to provide students with the essential digital skills and resources to excel in today's increasingly interconnected world. Our dedicated teachers adopt innovative teaching methods, leveraging digital platforms and materials to enrich learning experiences. By integrating ICT into our curriculum, we empower our students to become digitally literate, responsible, and adaptable, preparing them for a future in a constantly changing technological environment.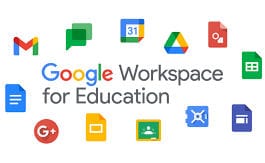 We are a Google school. Google Workspace for Education is utilised as a means of communication for teachers and staff and also as a teaching resource for pupils in third class through to sixth class. Over the course of these four years, pupils are taught how to use a variety of Google apps such as Google Docs, Drive, Slides and Forms and Google Classroom is the main platform that teachers use to share work with students in a digital format. Fourth, fifth and sixth classes also work on developing their typing skills as part of their literacy skill development. All of this work is done in our Computer Room which is kitted out with 35 Chromebooks.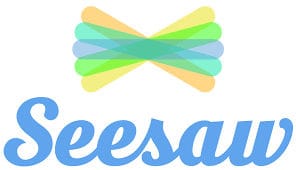 Pupils in the junior classes i.e. those in junior infants up to second class, use the wonderfully engaging Seesaw app as their platform. This app enables teachers to share pupils' work with parents and give them a snapshot of their activities and learning in class. The app also enables teachers to set tasks for pupils to complete at home, further strengthening the link with school and home.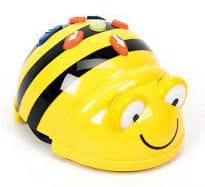 Basic coding and computational thinking challenges are set for pupils in the junior end of the school. Our pupils always enjoy engaging with these challenges through the use of little Beebots. Their ability to program these colourful little buzzing bots is quite incredible!
Bringing digital technology to life in classes is made very easy through the use of iPads and we are fortunate to have a large number of new iPads at our disposal due to recent investment. The pupils love to see their teacher wheel the iPad trolleys into their class! A fun and interactive learning experience is guaranteed!
2nd Class have been using the iPads to research for projects in S.E.S.E.